Knockout 2: Wrath of the Karen announced by ExceptioNULL Games
In America, all disagreements are solved through boxing. Tour the nation - and the world - challenging everyone who ever wronged you. Knockout 2: Wrath of the Karen releases in 2024.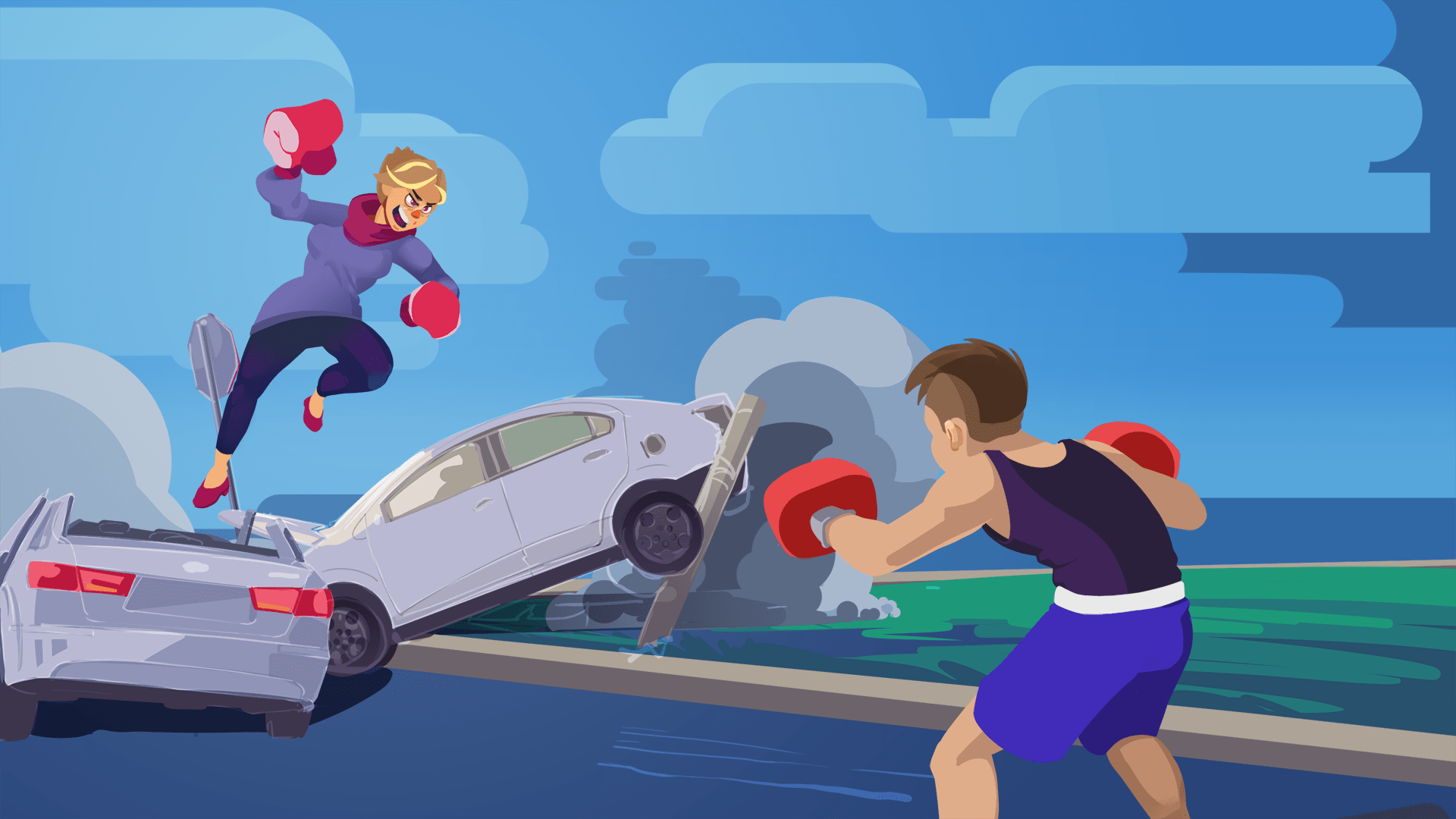 Steam: https://store.steampowered.com/app/2349350/Knockout_2_Wrath_of_the_Karen/
SPOKANE, Washington: March 20th, 2023 -- Indie game studio ExceptioNULL Games today announced Knockout 2: Wrath of the Karen. Fight for your honor in a hilarious alternate reality where all problems are solved through boxing.
Billed as a spiritual successor to Nintendo's Punch-Out!! games, Knockout 2 pits you against the worst of society and the only way out is with your fists. Got cut in line at the grocery store? That's a boxing match. Offended a scam caller? That's a boxing match, too. In fact, all laws, court cases, and skimping out on sandwich toppings are resolved through combat in a world where civil discourse has failed.
Knockout 2 builds upon the exciting gameplay of its predecessor. ExceptioNULL Games once again flings their sharp comedic storytelling in all directions, and no one is safe from the splashback. Knockout 2 leaves behind the electoral politics of the first game and takes on society at large, leading you on a road trip across America and around the world. Mete out pugilistic justice through fast-paced rythm boxing gameplay with tight controls and charming graphics. Tricky opponents are realized with a mix of traditional and modern animation, each with a puzzle to pick apart and solve before expertly playing them like a fiddle.
Knockout 2: Wrath of the Karen launches on Steam, Android, and iOS in 2024.
Links and Contact Information
Wishlist on Steam
Website: https://www.exceptionullgames.com/knockout2
Chat with the developers: discord.gg/VDUbRat
Media Inquiries: support@exceptionullgames.com
Twitter: twitter.com/ExNullGames